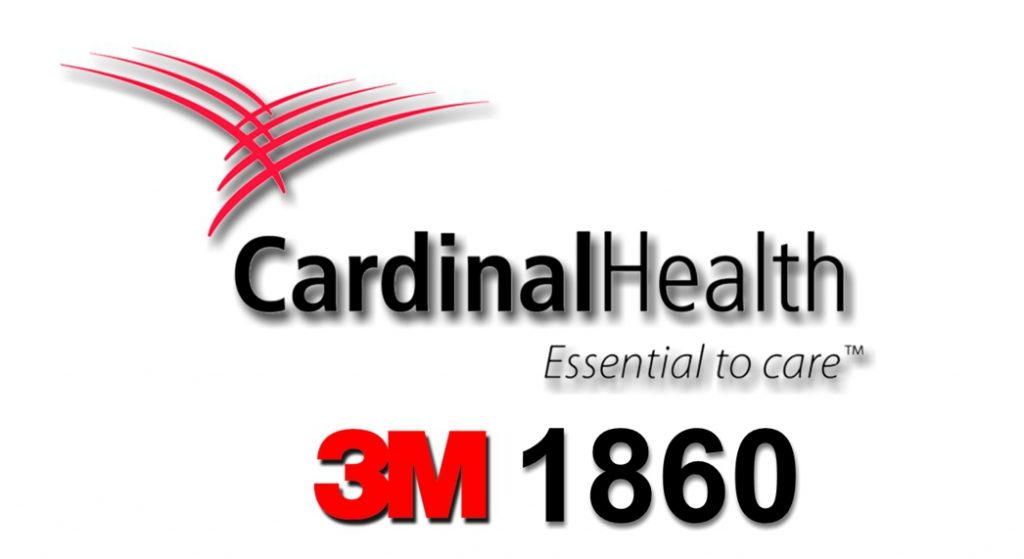 WE HAVE CRA-B--RY AND CARDINAL NITRILE GLOVES "ON THE GROUND" IN THE U.S.
"

FACTORY PRODUCTION

" SLOTS NOW AVAILABLE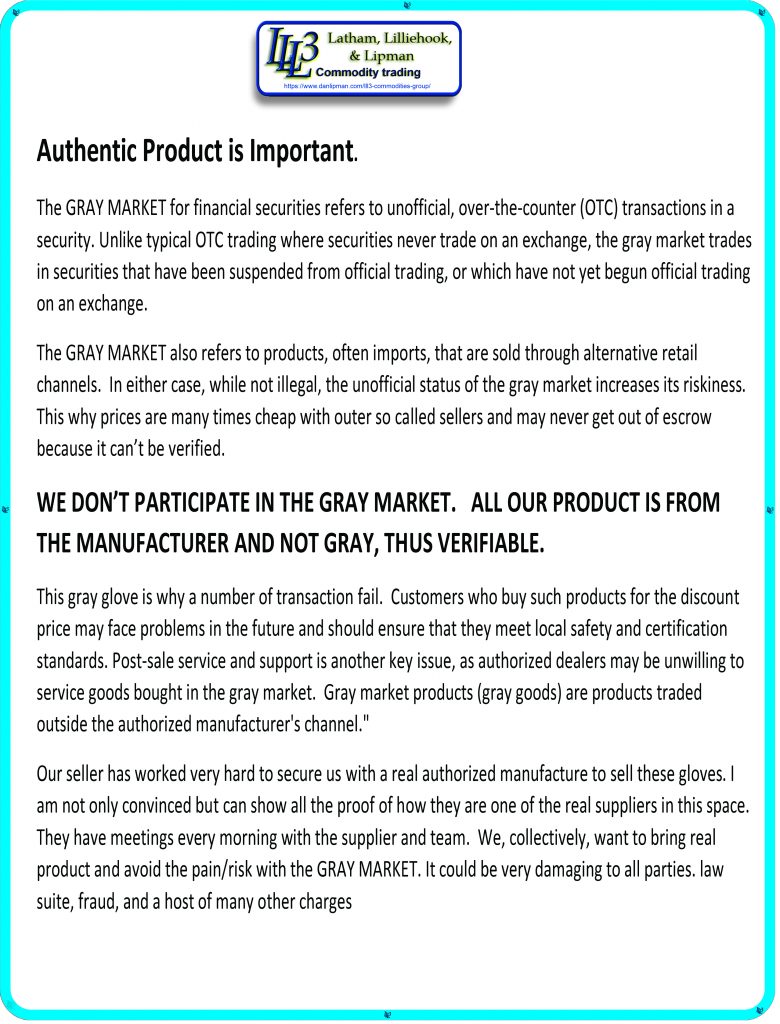 NOTE: BRAND MANAGEMENT FOR ONE OF THE MAIN BRANDS HAS NOTIFIED ALL NOT TO USE THEIR NAME OR LOGOS AND THIS IS WHY WE PIXELATED AND ABBREVIATED.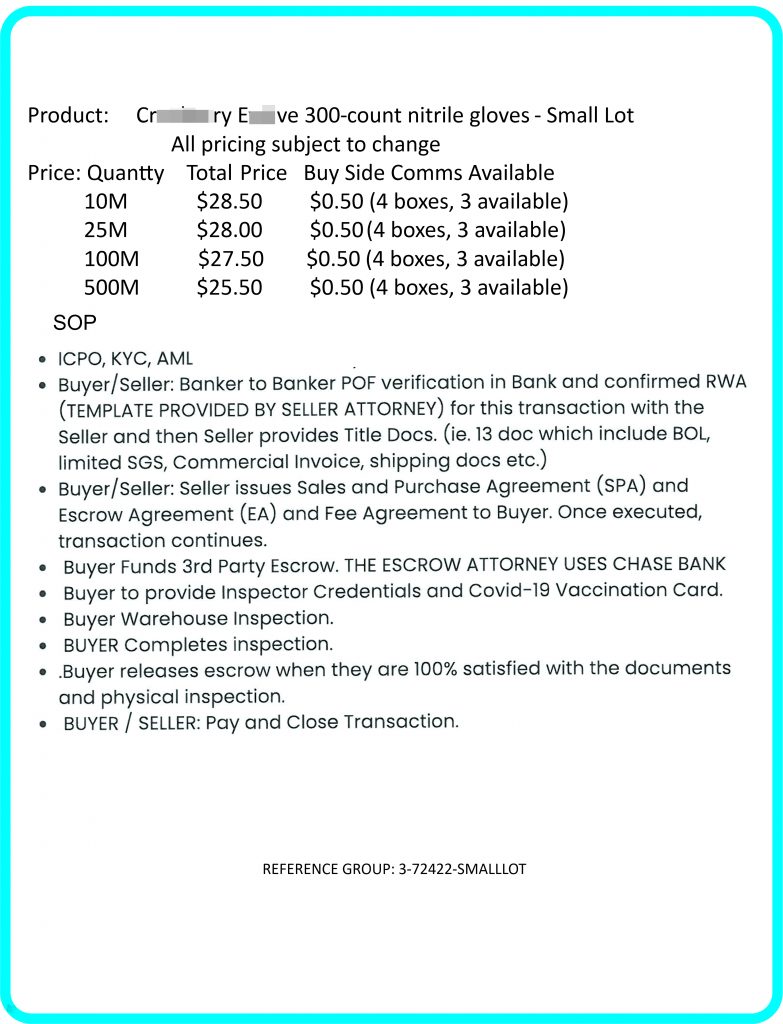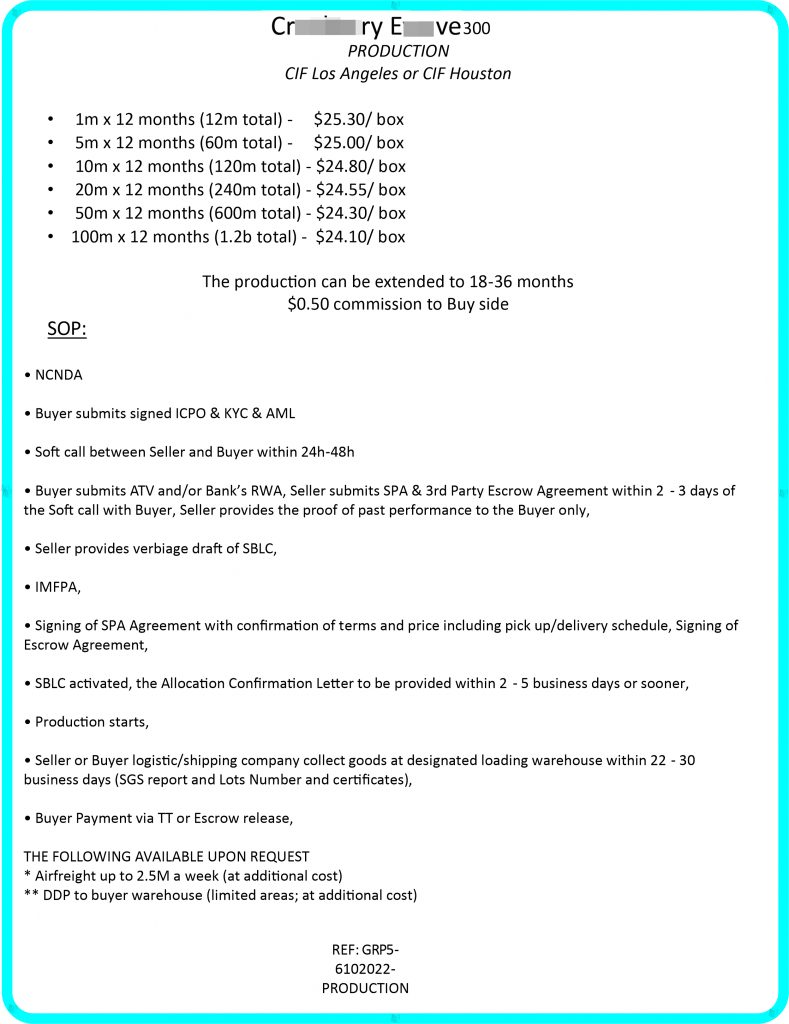 WE ARE

"DIRECT TO THE TITLE HOLDERS"
We are currently processing transactions of Cr—b–ry and Cardinal gloves in billion box quantities
"FACTORY PRODUCTION" SLOTS NOW AVAILABLE
We are also doing the same quantities for 3M 1860 masks.
We have access to the above items in the trillion range.
All of our suppliers are certified Cr–b–ry/Cardinal/3M resellers.