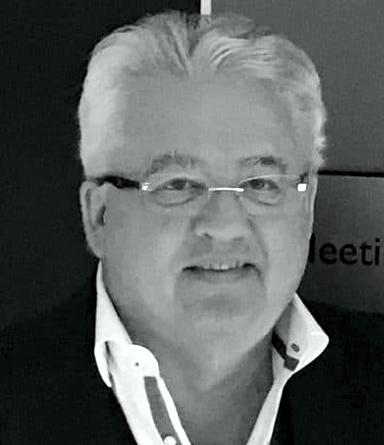 Wilhelm B Lilliehöök  (L-1)
CEO
Wilhelm Lillieöök is a seasoned businessman with a long career of successful ventures. He completed his studies at the Royal Institute of Technology, Stockholm, in 1973, with degrees in Mechanical Engineering, Industrial Economy, and Organization. He worked through school as an electronics and audio/visual salesman.
Two years later, he founded LEAB, a Stockholm-based pro/consumer audio equipment company. LEAB grew to command much of the supply chain, including importing, distribution, and contracting, and went on to outfit over 600 professional projects across northern Europe, including multiple cruise ships. In 1993, LEAB merged with a competitor to become Intersonic-LEAB, specializing in complex applications including satellite automation/machine control, and computerized operating systems for radio stations. LEAB was eventually sold to Sennheiser and remains in operation today.
In 1982, Wilhelm embarked on a startup venture, organizing a spinoff of Mattel Electronics in Scandinavia and Finland. The group focused on product development, imports, distribution, marketing, and service of Mattel Electronics Intellivision. The entity was sold in 1984 to the Swedish Nintendo Group.
Wilhelm also introduced Direct, Sweden's first direct-from-factory retail store chain. Direct carried imported consumer electronics from various countries to the end user. The company was sold in 1989 to the Scandinavian holding company, Audionord, with a turnover exceeding $150 million. Direct is still in operation, and is headquartered in Aarhus, Denmark.
In the late 80's and early 90's Wilhelm oversaw the expansion of Pewex, Poland's largest Western currency chain store. He also worked on several international contracts in radio and satellite communication and high tech electronics, and as communication consultant–and later contractor–to Russia's first Five-Star hotel, the Grand Hotel Europe in St. Petersburg.
Wilhelm moved to the United States in 1995 to serve as president to 160 Research based in Clinton County, Kentucky. He worked to develop new, environmentally-friendly techniques for producing high octane blend stock for gasoline. A year later, he joined Nordica Engineering, a Miami-based, full service marine repair, maintenance, and installation company with global reach. Under his leadership, Nordica introduced a patented technique for cleaning commercial air ducts with infra sound vibration. With Nordica, Wilhelm oversaw more than 400 employees, invoiced over a million hours in a year, and realized in excess of $18 million.
In the meantime, he helped to found Viking Energy in Bowling Green, Kentucky. The group assisted an institutional partner in the reactivation project of a 100-mile natural gas pipeline and gathering system and engaged in exploratory activities across four Kentucky counties.
Wilhelm purchased Kelcas in Owensboro, Kentucky, in 2000. The family of companies–originally founded in 1988–specialized in oil exploration, production, and servicing, and owned 330 stripper wells on roughly 11,000 leased acres. Kelcas grew rapidly under Wilhelm's leadership, and when the price of oil peaked in 2008, Kelcas sold most of its production in order to develop the more than 6,000 leased mineral acreage beneath the Ohio River in Henderson County, Kentucky. Exploratory drilling of this project started in 2012, and the first directional well beneath the river was drilled during November of 2013.
Mr. Lilliehöök continues to focus most of his efforts on Kelcas' exploration and production, but is also working to develop an economical, environmentally friendly method of extracting oil from tar sand.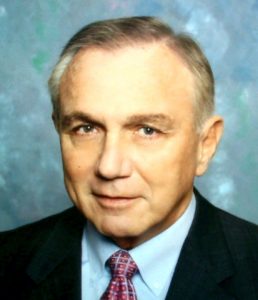 Dan Latham (L-2)
Dan Latham Has over 30 years' experience in working with and leading Fortune 1,000 Companies. Dan has a reputation of designing innovative solution offerings that become the platform for exceptional growth. He has many 'first to market' accomplishments, turn arounds, managed large organizations, however, most important is the trust and confidence he delivers.
Dan is the CEO of Latham Holdings which operates MSP Recovery Associates (a large recovery effort for top Health Care Companies across the country).  Dan is also the President of MSP Recovery Associates.
At MSP Recovery Associates, over the last 6 years, he has developed the sales and marketing strategy for a new recovery solution, targeted to Health Insurance Plans.  He closed the first HMO sale, First Blue Cross Blue Shield, and the largest purchase of claims in the company.  The amount of business closed is approximately $6 Billion to date.
Prior to forming Latham Holdings, He was the President of Be Informed, USA, a leading next generation software solutions company with the companies first sale to Procter and Gamble.  
Dan also owns a consulting company, Three Degrees Holdings, which built a health care solution using AI and an automated payment system targeted to the Behavior Health market. 
Prior to the above, he was the President of Lymba Inc., a Semantic software company where he moved the company from the Government market to the Commercial market with penetration into Fortune 500 accounts with its first sale to Oracle Corp.
He also served as the President, Enterprise Division for a Boca Raton start-up, Seisint Inc. In October 2001 Mr. Latham and his team targeted a new innovative supercomputer technology and supplied the results to the intelligence community in the Federal Government.  The results of this work not only assisted in protecting the country but also the troops on the ground in Iraq and assisted law enforcement in the homeland defense efforts.     Dan personally orchestrated the sale of the company to LexisNexis in September 2004 for $775,000,000.00.     
Prior to Seisint/LexisNexis Dan was President and CEO of Imagelinks, Melbourne, FL, where he completed a turnaround in one year, from five years of losses to profitability, grew revenue 250% and placed the company in the top 10 of the Fast 50 growth companies in Florida.   
              Dan launched his career in the use of information at IBM; served 5 years as VP of Marketing and Service for Ameritech (where he grew his operation from $40 million to $280 million in annual revenue) and 4 years as Vice President of Worldwide Telecom Marketing for Digital Equipment Corporation growing the business from $450 million to $1.2 billion in sales. Under his direction Digital Equipment Corporation became the dominant computer supplier to the wireless industry.  He also led the worldwide sales effort for Racal-Datacom where he turned a money losing company into a profitable venture and followed this success as the President of Long-Distance Services for Frontier Communications International where he was successful in growing the business at three times the industry average.  
Dan holds a Bachelor of Science degree in Marketing and Finance from the University of Northern Iowa and has completed advanced courses at Harvard University and The Wharton School of Business.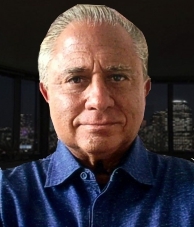 Dan Lipman  (L-3)
                                                                                                                                                                  Edu-craft Sales Corp.                                                                                                                            Vice President 
1967 – 1987
Partner in a family manufacturing business for 20+ years.
Personally, set up production and implemented manufacturing systems for over 100 employees. Revamped production by implementing the use of motorized conveyors with integrated timing devices.
 Team from Emerson Radio sent to observe this system of production and utilized it to help increase their production capabilities.  Invented and patented a system to "groove fold" heavy chipboard which eliminated the need for using wood product. Cut labor costs by 75% and component cost by 80%.
Designed and implemented computer programs (in 1976) and put in equipment to be able to process orders and Statement accounts payable reports for sales to over 2,000 K-Mart  stores.
Artistic Promotions  Glen head, New York                                                                                       President                                                                                                                                                1987 – 1990
Developed approx. $1,000,000.00 in business during the first year.
Acquired Danaher Tool Group as a customer in 1990 to help promote their line of tools which included Craftsman, Allen, Armstrong, NAPA, and K.D. Tools. resulting in over $900,000.00 in business the first year.
Founder and COO
Dan Lipman and Associates, Delray Beach Florida
1994-Present
Developed a floor standing metal display sales vehicle for Danaher Tool that doubled their sales for their line of K.D. Tools. Produced over 19,000 of these over a 20 year period. Maintained them as a customer until they sold the tool division to Cooper industries under the Apex brand. Maintained Apex as a customer for the following 5 years. Created a sales program for Danaher Tool group in 1996. Designed and patented a tool display board that went into over 7,000 NAPA Automotive stores across the country.   Then  put together and trained a workforce  to assemble 28 different SKU's using a sheltered workshop which put over 900 of their clients to work for a year. Manufactured, assembled, and shipped over 60,000 of these display boards the first year. Acquired Snap-On Tools, and Martin Tools as customers and have shipped over 200,000 of these patented displays to date.                                            
Acquired Miele USA as a customer in 2002. Created a fixture and signage program that significantly increased their sales in the U.S. Manufactured and shipped all their store fixtures and much of their marketing materials from 2002 until 2012.
Created a sales program for Alcon Labs. (Then a division of Novartis) Designed, engineered, and manufactured 27,000 injection molded "fit set" cabinets with three drawers to promote their Dailies contact lens brand in optometrist offices. Also created an incentive program offering a set of two injection molded storage cabinets with a base and an optional wood locking stand. Produced over 5,000 of these over a nine year period.                                                                                                                                                                Developed Store fixture program for Bugatchi, an importer of high end Men's ware.  Developed and manufactured upscale fixtures for the "Bugatchi" section of the 5,000 square foot retail shop at the Boca West Country Club.                                                                 Acquired Philips Lighting (now Signature Brand) as a customer.   Developed working counter light displays and salesmen kits to help promote their brand of lighting. produced over 1,000 displays and kits.                                                                                                                Acquired Federal Signal as a customer. Developed demonstrator counter displays and salesmen kits for their emergency lighting line.   
Following are some of the companies and brands that he has personally acquired and has worked with:  Panasonic, Samsung, LG, Haier, Guinness, Tag Heuer, Breitling, Swatch, Stanley tool, Mont Blanc, Bacardi, Johnny Walker, Nikon.                                                                                                                                                                                                                        Personally have developed and have  been granted a total of four patents.                                                                                                                                                                                                                    Bachelor of Science in business and marketing from Brooklyn College of the City University of NY.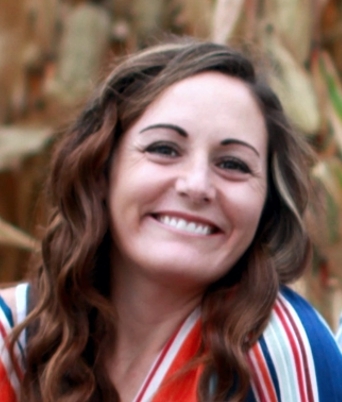 Shaye Petersen | VP of Operations
Prior to LL3, Shaye was the VP of Operations for Latham Holdings, LLC. She has a background in accounting, customer relations, contract management, and general office administration. While being with Latham Holdings she has worked with some of the largest health insurance companies in the United States, along with executives across the world.
Before joining Latham Holdings, she was employed with Be Informed USA, Inc., a next generation software development company out of the Netherlands. She functioned as the Office Manager and was in charge of all administration, finance and sales lead generation. While at Be Informed she worked with Fortune 500 companies in the US.
Prior to Be Informed, she worked for biodiesel company, Soy Energy, LLC. She functioned as the Office Manager overseeing human resources, accounting, and the overall coordination of the office and management reporting to the President. She was a key contributor of various employee programs and compliance initiatives.
She also manages a family farm with her husband producing corn and soybeans in addition to raising cattle.